What makes Quattro Foods one of the UK's leading ambient and chilled food suppliers and sauce manufacturers? A team of amazing people of course.
Taylor Brower is our operations and technical assistant. Here's his take on life at Quattro Foods.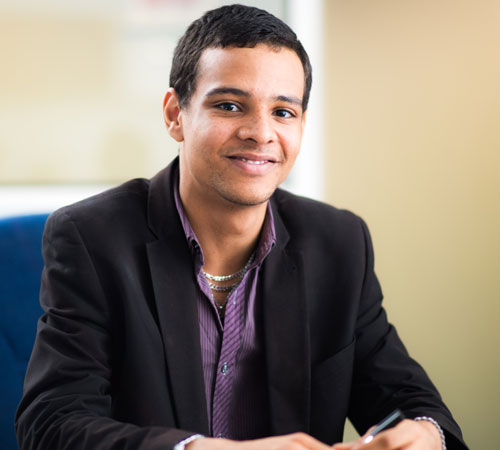 Q. Please can you describe your role at Quattro Foods.
My role at Quattro Foods is varied. I was lucky enough to do my apprenticeship here at 19, which started in Customer Service and has ended in a joint Operations and Technical assistance position. I'm responsible for product sampling and testing, reporting to the Quattro team on external food fraud issues, equipment calibration and verification and daily scheduling and process verification. I also lend a hand to almost any department if needed, covering sales, customer services and new product development.
Q. How long have you been working at Quattro Foods?
I have been working at Quattro Foods since September 2014. I was educated in Italy, but did my A levels in the UK and joined Quattro Foods after that.
Q. Have you always had an interest in the food industry?
I've always had an interest in food and catering, so the food industry seemed like the most logical step, and it was definitely the right choice for me.
Q. What are your favourite aspects of the job?
I enjoy jumping between departments as this stops the job from getting repetitive. I like the opportunity to be involved with new product developments as it really gives an idea of how a business works. And finally, I love product tasting, because who doesn't love eating?
Q. What are your least favourite aspects of the job?
It's difficult to say. Probably stock-checking or filing as these can become dull if they go on for too long, that's why I try and stay on top of them every week to avoid any build up.
Q. Have you noticed any remarkable changes in the industry since you joined the business?
I've noticed a few changes. There is a much higher demand for gluten free and vegan products and ready meals than when I started working here. It seems that more and more businesses are aware of this growing market amongst consumers.
Also, unfortunately, due to climate change, farmers are facing problems growing produce, as the usual temperatures these products are used to aren't happening or are happening at the wrong times. This is worrying in the food industry, as many products are harder to get hold of and this also drives the cost of certain ingredients up.
Although, reassuringly, I have noticed an increase in global food safety standards, as more governments are realising the dangers of improperly controlled food production, storage and transport, with countries that were of high risk to food adulteration seeing these instances decline and legislation becoming more punitive to suppliers if they fail to comply. This is all good news for consumers.
Q. What do you find most rewarding about your job?
Process control and product tasting. It feels good to help ensure a product is safe for consumption, and upheld to the best quality standards we can offer, even if indirectly. Everything we make is delicious – that goes without saying!
Q. What is it like working with the Quattro Team?
The Christmas party is fun. I look forward to it every year! Members of staff also like to organise ad-hoc activities too.
Q. In your opinion what four words describe Quattro as a business?
Innovative, Quality, Accommodating, Efficient
Q. Do you see any major changes for the food manufacturing industry for the future?
Climate change as I mentioned earlier. This could impact the industry very hard, so fingers crossed we can turn that around for the better.
There is also the obvious issue of Brexit which has unforeseeable consequences, so we will have to wait and see what that brings.
As techniques improve and new machinery is created, I feel the need for higher quality, hand crafted products will increase, as people are becoming less and less impressed by machine made products when they have so precious few opportunities to eat out.
Thanks for the insight Taylor!